Bloody wrote:
Uninstall TriDef completely and install only the Samsung OEM version of the software, try it first to see that it works properly.

Then, if everything is Ok, uninstall it (the license for your Samsung monitor should be already installed) and install the normal version of the software without going trough the monitor setup menu and it should be working fine.
Thanks I'll give that a try.
edit - the only software which came with my monitor was a cd for a user manual.
On the front of the cd it says:
- monitor driver
- syncmaster 3d game launcher (tri def) (1.1)
but when I explore the cd there is no tri def software.
see screen shot, hence why I followed the guide in the link in my previous post to get it to work. Otherwise just by installing the triDef software (
http://www.tridef.com/download/TriDef-3D-latest.html
) alone my display would not be detected and I had licence issues.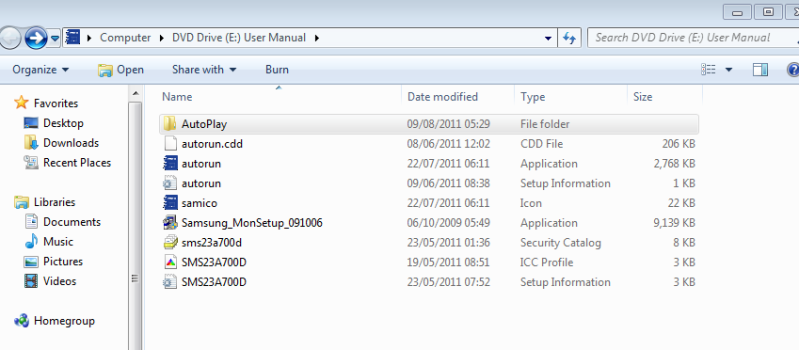 Also there seemed to be a fix but it was for a different monitor. I did post a reply in the tri def forums but their support is very poor.
http://www.tridef.com/forum/viewtopic.p ... 5&start=30